Not only legal conferences are an environment where you can learn something interesting about laws. Evidence of this was also the new event conference Event Rulezz 2019, organized by PS Events. Lukáš Steiniger has talked about GDPR, about paying fees to SOZA, and he did not omit the new section 65 of the VAT Act, which also affects event agencies and their clients. The conference was held in the beautiful premises of Mlynica in Bratislava.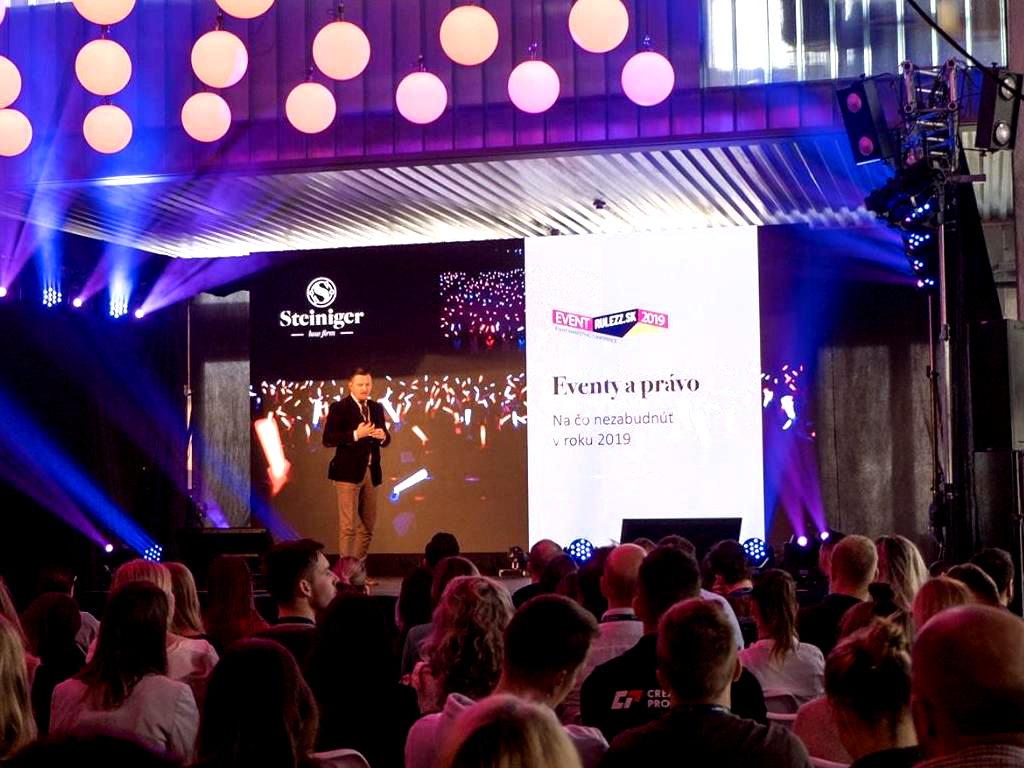 The conference, which has to bring up-to-date and beneficial topics, especially for event agencies, was held on 14 March 2019 in the extraordinary premises of Mlynica in Bratislava. Slovak and foreign guests, among others Teresa Moore (UK) director of Greener Festival, Michal Kaščák founder and CEO of Pohoda festival and Zuzana Gulášová campaign manager of presidential campaign Zuzana Čaputová.
The atmosphere was pleasant, the program was full, the space was complemented by the latest lighting effects and the tasting glass was delighted by the interesting ideas of "Šuhajíci pri panvici" headed by Junior, Milan Zimnýkoval.
---
Learn more about the Event Rulezz conference: https://eventrulezz.sk/2019/