The first year of the bigest technology festival in Slovakia IXPO 2019 took place on 26-28. April. In addition to looking into the future, the festival presented 97 speakers from around the world, including our experts, Petr Petrinec on GDPR and Lukáš Steiniger, with a lecture on cryptocurrencies and finance.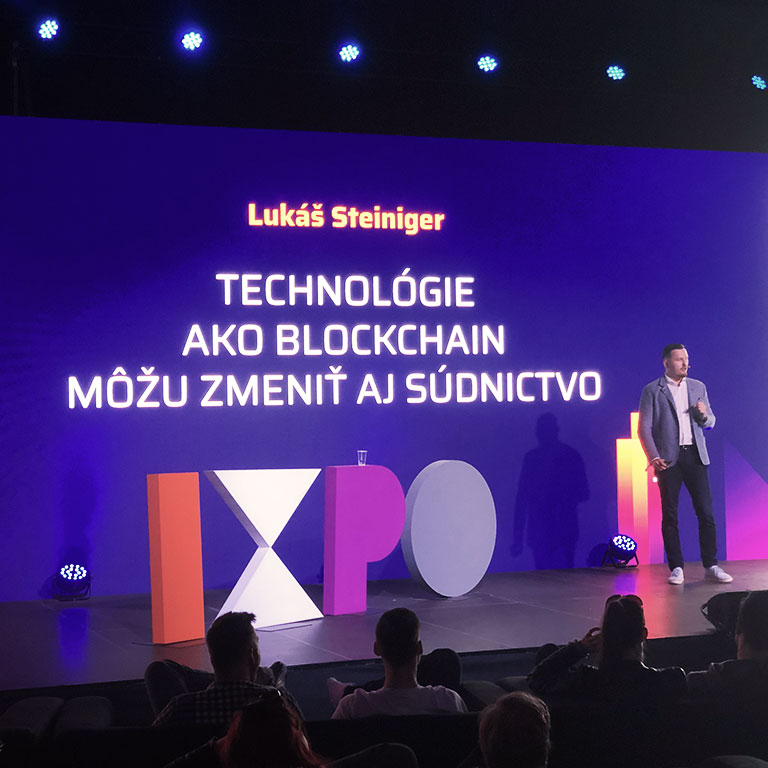 Modern technologies and robots dominated the Danube coast over the weekend. Only on the occasion of this event a huge tent was built on Tyršovo nábrežie in Bratislava, which presented a number of exhibitors, pioneers in modern technologies. Lovers of computer games, fantasy and sci-fi also came into their own.
Two representatives of our law firm spoke during the lectures.
Filip Petrinec was the first of our speakers to talk about the current GDPR topic. Technology means freedom, but also the possibility of abuse eg. of personal information. What is behind it? Is GDPR really such a scarecrow? What about personal data as a form of currency? Why are almost all Internet services and social networks for free? Or do we just "pay" for these services in a different form? These questions and details about the new EU regulation were answered by Philip's lecture.
As next speaker Lukáš Steiniger explained the connection between law and modern technologies. He introduced a new project called ARBITRUST, explaining also what revolutionary changes could be brought to the judiciary by technologies such as blockchain or AI.
IXPO brought together rich themes and amazing experiences for all who are interested in the world of future. Thanks to the organizers for the invitation.
---
Information about the festival and other photos from the festival can be viewed: www.ixpo.sk